12
March
HOP! THE AIRE IF FREE, THE OIL IS NOT.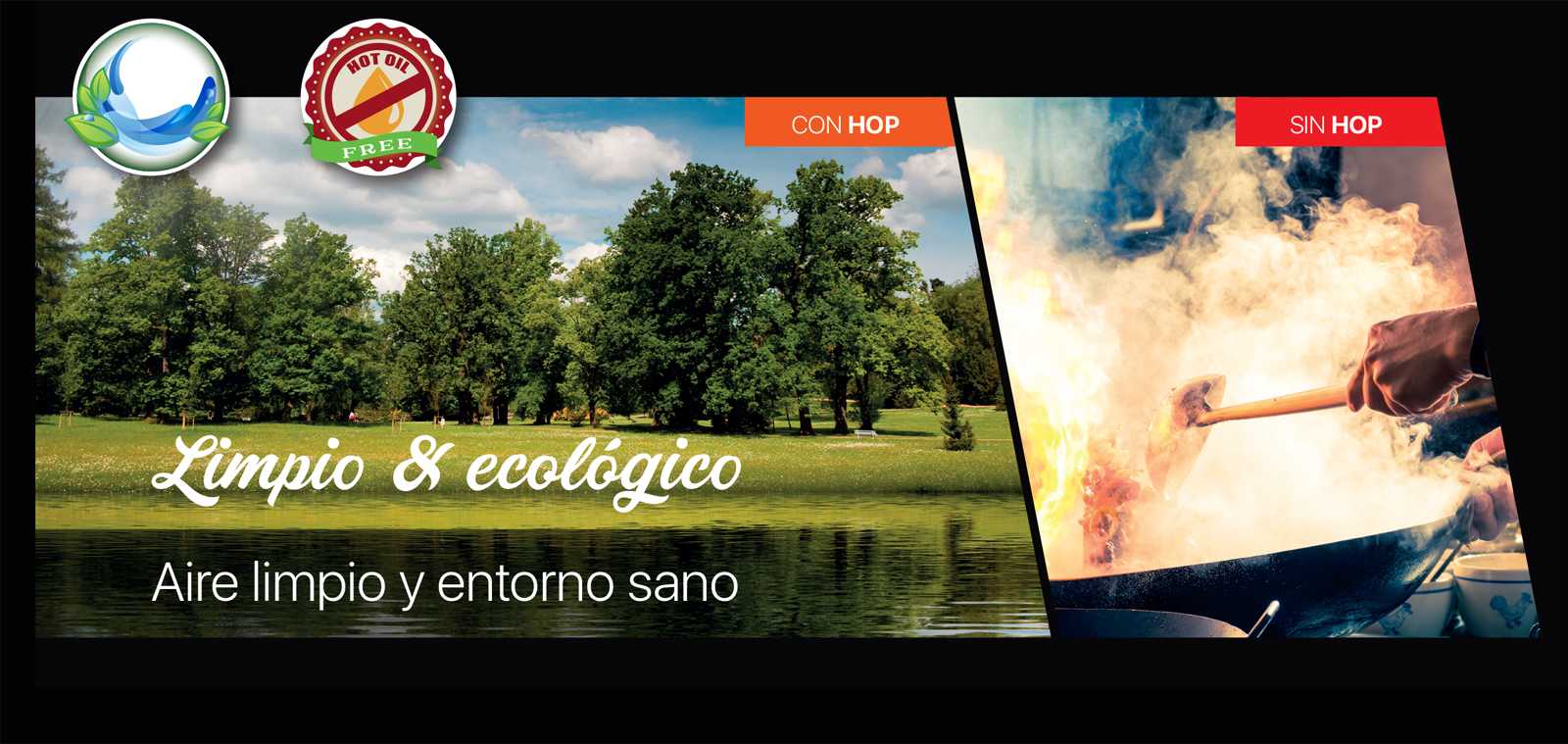 THE AIR IS FREE, THE OIL IS NOT.
75% of the more than 290,000 hotel and restaurant establishments that exist in Spain acquire oil, which makes this product one of the most purchased by the Horeca channel. In terms of spending, and taking into account that this percentage varies depending on the type of establishment (97% in the case of restaurants and hotels, 82% in the bars and cafeterias and 15% in the establishments of night consumption, the purchase of oil accounts for around 2% of the total cost of purchases made by an establishment, ie about 100 euros per month (figure that depends on the type of establishment) if you take into account that the average monthly expenditure on purchases is about 5,000 euros , with an average purchase frequency of once a week.
1. In the frying toxic compounds are formed
As has been said, oil is a living product that degrades in the face of the rise in temperature, so that its fatty acids become highly harmful compounds when reacting, either with oxygen or with different components of the product that we fry , or by joining together forming long polymers.
2. The oil loses its efficiency
Due to its degeneration, the reused oil loses its moisturizing properties, which prevent the food from being dehydrated while it is cooked, so that the frying will be of inferior quality and it will be noticeable in the texture and flavor of the cooked product.
3. Increase the risk of ingesting polluting by-products
On the other hand, the reused oil will penetrate more into the new fried food, making it more fatty and in turn introducing toxic polymers and compounds into the product that we are going to ingest, so that they are more likely to enter our body. Every reuse we make will increase the number of toxic compounds, as well as their penetration into food, so that they will be more contaminated.