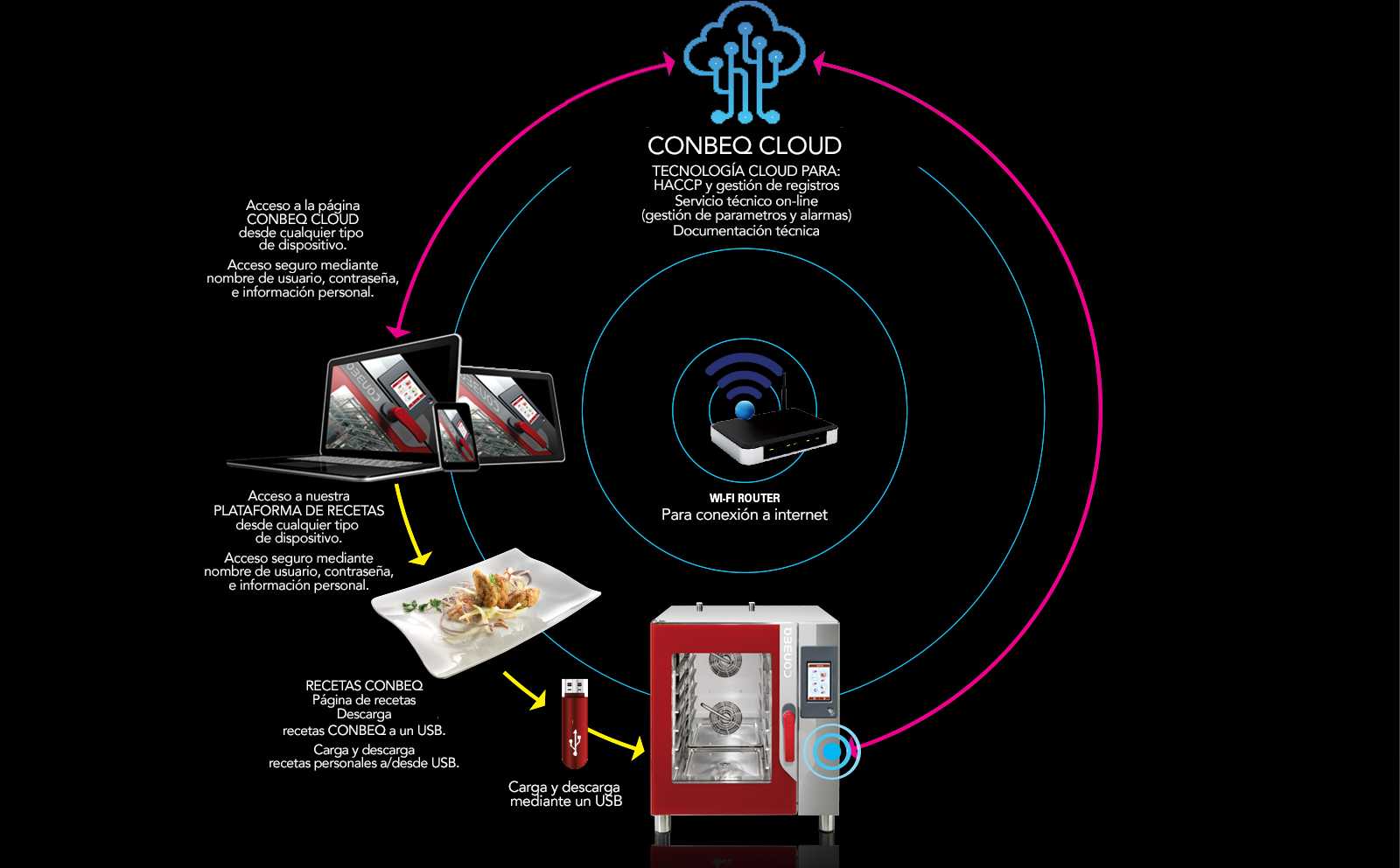 The cloud is a potentially endless source of recipes, tips and explanatory videos to keep you up to date with the latest international trends in catering. Consulting the content of the cloud is very easy and intuitive. Simply create your own account and be amazed by the world of CONBEQ CLOUD, the wide range of work tools it offers and its emphasis on quality.
Once you have found the content that you are interested in, you can download it to a USB flash drive to load into the oven memory. This gives you a unique way to customize your oven, create your own recipes, add vital information that comes from your own experience and even attach images of your creations. CONBEQ grows with you!
SHARE RECIPES WITH USB
Our touch line range ease the management of restaurant chains in different cities or even countries. New recipes can simply be downloaded from the portal to a USB flash drive. This means that the daily menus can guarantee the same quality, standards and offer the security of serving an excellent meals around the world, quickly and easily.